Ryda's Blog - K9 Lingo
November, 2017
Howdy!
Yea right, your wagging tail fooling yourself if you think when you take your K9 buddy to dog training school your training them. Woof woof, it's the K9 parent that is in training! yippy dadooda! That's right! Us k9s are already doing our best in learning to understand you, even though most of the time all we hear is bla bla bla, but what we do see is your body language, and yep that's our main form of lingo, though we do vocalize as well.

So what makes us really wagging tail happy is human and dog on speaking terms, and to learn our lingo is the ultimate gift you can give us.
Woof as we k9s are talking all the time it's just that your not hearing us because you don't understand our body language or as we say at INATD K9 lingo.
A good, modern dog training school should have a qualified dog trainer or as Zig calls herself a K9 coach. Yes to be a coach you do need to know how to train dogs in the first place, but at the end of the day it's you, the K9 parent, that is in training to learn to understand us,our behaviour and our language.
Now I am going to bark on about modern dog trainers, as yes this is 2017 and still there are some dudes using way out of date dog training methods that are done through force.
Come on mate really!!! Is it fair to correct us and force us to do something you have not taken the time to teach us in a positive manner in the first place?
Did you know that many dog trainers that are using the old methods of dog training through force and dominance have absolutely no qualification in dog training what so woofing ever. My tail is down for some of my fellow K9s.
Not only does my K9 Parent Zig use positive training methods but she also continues to keep up to date in all new training methods and scientifically proven ways of training. I know she delivers the best training to K9 parents so they can guide their K9 mates because, well, she practices what she preaches and I understand her communication as we are on talking terms!
If you would like to learn more about K9 lingo or have trouble understanding your K9 buddy? Give Zig a call and mention this blog to receive a complimentary phone consultation.
Woof Woof,
Ryda Boy,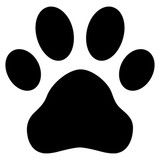 ---
Ryda's Blog - Puppy Training Expert for a K9 Parent

November, 2017
Howdy!
I really did land on my paws when Darcy chose me to be his buddy. You know since I became part of Zigs family I have never heard a raised voice towards me and never been yelled at.

I have only ever been guided into doing what Zig would like me to learn and all my good behaviour has always been captured then rewarded.
Anything I did that was out of line, and believe me, head down there was plenty, but I was only being a needy dog, I was just redirected to do something that was more appropriate.
You see from my point of view being a dog when people yell at us we see it as a confrontation, woof you nasty human being we don't understand your words, but gosh it is your body language that speaks loud and clear.
And, hey dudes when you stop and think about it is it fair to correct us for something you have not stopped to teach us.
I am so thankful I found my forever home with someone who not only understands me, but is a dog training expert in Brisbane who also teaches others how to understand and communicate with their K9 mate. Learning to communicate with your K9 mate at an early age is important to build a trusting relationship from the start; this is why Zig offers the only 8 week puppy classes in Brisbane, to help set you and your K9 buddy up for success! Yippededoda! Tail down I wasn't lucky enough to go to a puppy school, but with a dog trainer expert for a K9 parent I have learned everything I need to know and more.
Happy training K9 Parents!
Woof Woof,
Ryda Boy,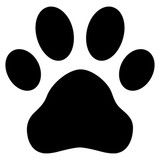 ---
Ryda's Blog - Welcome Home Greetings
September, 2017
Yippy dadooda I am back yes I know we are meant to be doing a blog post every week but tail down as Zig has been working long hours and we just have not had that much time together to sit.

Thank heavens for Darcy, at least I have him for company cause you know us K9's are not really meant to be on our own for ideally 2-3 hours yep that's right.
Some of us k9s are more needy than others so being alone for long periods can play havoc on our emotional state and mental health.
So K9 parents! If you do leave your K9 buddy on their own for long hours, don't be yelling or show any animosity when you get home and they go jumping and barking mad to greet you when you get home.
You see they are just showing you how wagging tail happy they are that you are finally back and have not deserted them.
If you find your K9 buddy is getting more boisterous and jumpy the longer you are away, they could be anxious or stressed. Tail down thinking about any of my K9 mates out there that might suffer from anxiety or stressed when left alone.
Did you know you can help your K9 buddy by breaking up their long days alone with a visit from a relative, friendly neighbor they know, a dog walker or It's Not About The Dog recommend that the ultimate for most K9s is a second K9 buddy to keep them company? Yippy dadooda that's right! A second K9 buddy will provide lots companionship for you and them.
If you are a past client of It's Not About The Dog! I know Ziggy would be more than happy to help you find that 2nd K9 companion that suits your whole family. Or, if you think you have found that 2nd companion, Ziggy would come to you for a complimentary assessment to see if they are a match for other. You should know, she never gets it wrong! If you feel your K9 buddy might be suffering true seperation anxiety please seek help asap as this is not a training issue it is a medical issue.


Until next time, try to spend a little extra time chilling with your K9 buddy and keep an eye out for my next blog!
Woof Woof,
Ryda Boy,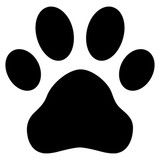 ---
Welcome to Ryda's Blog
August, 2017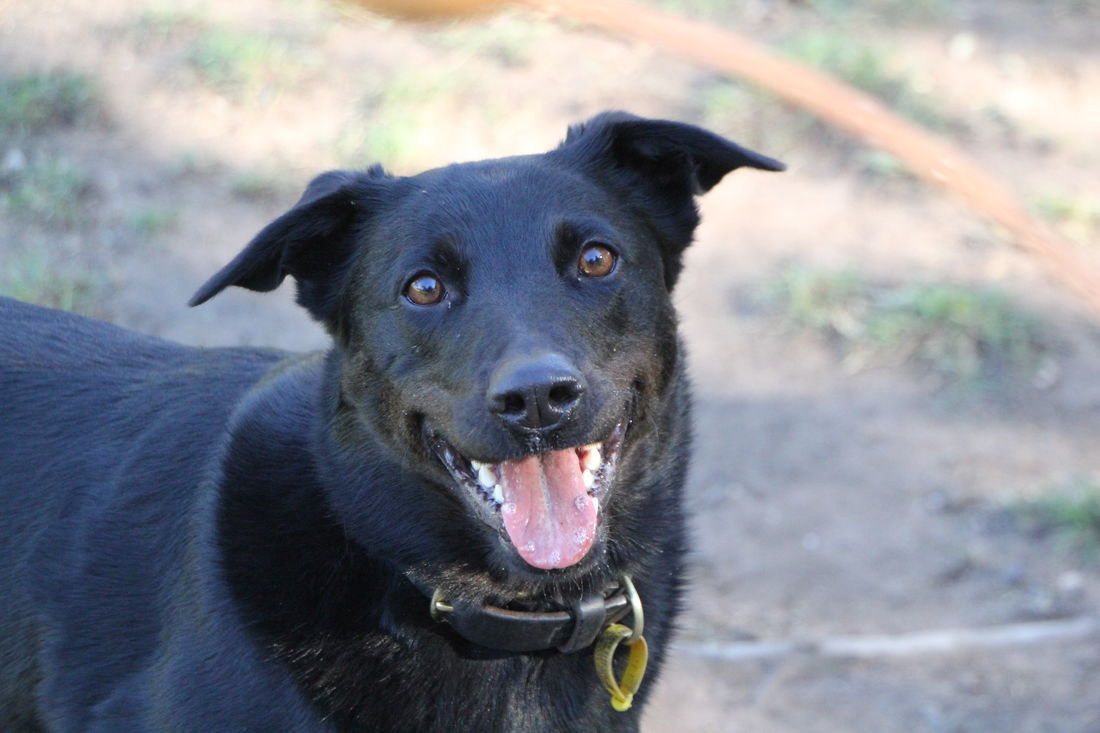 Yippy dadooda woohoo! Our blog is back! For those that don't know me my name is Ryda and I am Zigrid's companion, well Darcy's companion really, I'm Zig's pain in the butt. You see my mate Darcy had lost his life long mate Dakota 12 months prior to meeting me. The woof is that Zig told Darcy if he wanted a mate he would get to choose. Well the big fella upstairs was looking after me, as wagging tail high out of all the k9s Darcy mixed with his tail was always down and he just kept to himself.
Then we met, we looked at each other, blinked softly our tails were high wagging in a happy motion, did the meet and greet of sniffing each other's sexy butts and it was on. Play bows, running around playing tag, and our favourite tug of war with a toy. I had found heaven and Darcy had found his spring in his step and happiness again. Zig did not want a black dog or a working breed and dada, I am both and yep I have all the traits of a kelpie. But she couldn't deny Darcy the happiness he showed when we were together.
I've just celebrated my 5th birthday and have been part of Zig's family for 4 years now! Boy it hasn't always been easy! Zig and I have had our tough times, mainly whilst I learned to become the relaxed cool dude you see today! I can often be seen out working with Zig, helping teach other K9's to be calm like me.
Anyway, enough about me, back to the blog! This is my blog; I like to keep all my K9 pals and their parents up to date with news, handy tips and just what's happening in life.
So keep you ears to the ground and I'll send a barkout post on Facebook to broadcast the next blog!
Woof Woof,
Ryda Boy,